Reach 1000s for FREE
Here's a simple and polite way to share the gospel broadly. Could be exciting for you!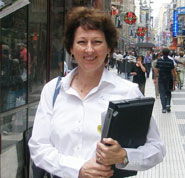 I'm going to share with you an illustration you will never forget. I heard this from a friend of mine.
The Bible says that those who do not have a relationship with Jesus are spiritually dead. "And you were dead in the trespasses and sins in which you once walked, following the prince of the power of the air…." Eph 2:1,2
Spiritually dead. Only Jesus can make them come alive. "But God, being rich in mercy, because of the great love with which he loved us, even when we were dead in our trespasses made us alive together with Christ…" Eph 2:5
So we are talking with people who are spiritually dead and only God can bring them to life.
Our job in sharing Jesus with others is like walking into a morgue of dead bodies with a box of Dunkin' Donuts.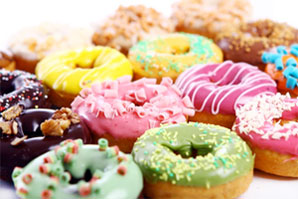 Imagine putting a donut near the head of every corpse. There is nothing you can do to make that person come alive and eat that donut. Only God can make people come alive. He is the one who speaks to them. He is the one who draws people to himself.
Our job is to simply offer them a donut.
How can we do that, for thousands of people? In our social media.
Twitter (or whatever is your favorite social media platform) might be a huge opportunity. Maybe you've never tried it. I've made it super easy for you.
We've created 52 "tweets" that you can simply copy and paste into Twitter. Here they are:
http://www.everystudent.info/fb/twitter.html
Just Pray – Copy – Paste. You're simply placing it out there, giving God an opportunity to make someone come alive.
I asked a group of university students this question:
"Do you pay close attention to the number of likes and shares you get?"
They all said, "Yes!!"
I said, "No. The purpose of posting is to move people to an article or video. They're not likely going to come back to your social media and comment. That's not the goal. This is for them, not you."
If you want to start a conversation with someone in your social media, you could send a person a message, with the link to the article or video and ask them what they think about it.
Last week, 9,698 people were told about an article or video on EveryStudent.com. That happened through just 27 people!
And ONE of those people who posted 3 tweets reached 6,438 people (of the 9,698 total).
Can you imagine the number of people we might help find Jesus if many believers began posting links to EveryStudent.com or EveryPerson.com?
If 27 people can reach nearly 10,000, what could thousands of believers do???
Try several tweets this week and see what happens! Pray. Copy. Paste.


Marilyn Adamson
director of StartingwithGod.com
EveryStudent.com, EveryPerson.com, EveryStudent.info