And I pray that the sharing of your faith may promote the knowledge of all the good that is ours in Christ Jesus. -Philemon vs. 6
by Steven L. Pogue

After becoming a Christian, the greatest thing you can do for another person is to help them know Christ. As you remember what life was like for you without Christ, compassion motivates you to share your faith. Romans 10:13,14 says, "Anyone who calls upon the name of the Lord will be saved. But how shall they ask Him to save them unless they believe in Him? And how can they believe in Him if they have never heard about Him? And how can they hear about Him unless someone tells them?"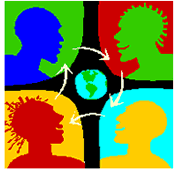 But what do you say, and where do you start? Learning the content of the gospel and setting the context in which you communicate it allows your sharing to be more effective.
Telling the Gospel Clearly
So what do you tell people about Jesus Christ?
1. God loves them. Each of us searches for significance and love. The Bible teaches that we are not put here by chance. Life has far more meaning than the survival of the fittest. Someone does care very deeply and understands our silent cry for help. These verses may be helpful when you communicate God's love: John 3:16; Romans 5:8; Ephesians 2:4-7.
2. Man is sinful. Part of telling people what Christ has done for them means telling them that they are sinners. If man isn't lost, he doesn't need to be saved. But no need to rub it in their faces – we are sinners too (Romans 3:23). By sinfulness, we aren't saying that man has no value or that he is incapable of good acts. What we are saying is that none of those acts can earn a way to heaven. We deserve separation from God for our sins, no matter what they are: "For the wages of sin is death…" (Romans 6:23)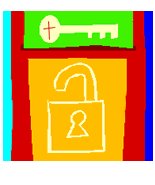 3. Christ paid for their sin. Why stress the death of Christ? Because without the death of Christ there would be no forgiveness of sins (Hebrews 7:27; 1 Peter 2:24). The message of God's love is incomplete until we couple it with God's justice. Christ bore the penalty for our sins (1 Timothy 1:15). His death wasn't just a demonstration of how much He loves us; it was a payment to satisfy God's justice. He told His disciples, "For even the Son of Man did not come to be served, but to serve, and to give his life as a ransom for many" (Mark 10:45).
4. Christ is God. In order to pay for man's sin, Christ had to be both God and man (2 Corinthians 5:19; Colossians 1:19,20; 2:9). If Christ had been God without being man, God couldn't have identified with our humanity; if Christ had been mere man without being God, He couldn't have paid for the sins of all mankind. Christ, the God-man, took on our sins. As a result, He is the only way to God: "I am the way and the truth and the life. No one comes to the Father except through me" (John 14:6).
5. Christ was resurrected from the dead. There is an additional element to the good news: Christ, who dies on our behalf, is alive. Because of the resurrection of Christ, we celebrate an empty tomb. Without the resurrection, our faith would be worthless (1 Corinthians 15:13,14,17). Again we see the uniqueness of Jesus. He not only claimed to be God, but He also used the resurrection to show His deity and power over death (John 11:25; 1 Corinthians 15:55.56). We cannot have a personal relationship with Mohammed, Confucius or Buddha – they are all dead. But Jesus is alive today, and we can know Him.
6. We must respond by faith in order to have eternal life. In salvation, I know that Jesus is God, that I am a sinner, that He died in payment for my sins, and then I accept His payment for my sins. That is what the Bible refers to as "believing in" or "receiving" Christ (John 1:12). I am accepting the gift of eternal life, which I have not earned and do not deserve, from a God who make us and chose to love us even though it cost Him His Son (Ephesians 2:8,9; Titus 3:5).
How to Share the World's Greatest News
Be Authentic. Relax and be honest. You might try saying something like, "You know, Christ has become really important to me and I would like to talk about it." Explain what God has done in your life, but try not to sound perfect. Christians love sports, hate paying bills and end up with unmatched socks, just like everyone else.
Authenticity also means that your life confirms your message. People grow tired of phoniness. The apostle Paul said to the Thessalonians that they not only heard his message but they saw how his life was further proof of the truth of his message (1 Thessalonians 1:5, 2:8). The message of his life did not contradict the message of his mouth.
Confirming your witness through your life doesn't replace your verbal witnessing, though. Both are needed. You cannot just live a Christian life and hope that others will notice; they may notice that you life a good life, but they won't know why. Jesus lived a prefect life and He was constantly proclaiming the gospel. Jesus' command is to witness by word and deed.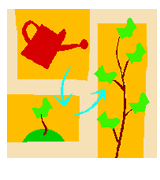 Leave the Results to the Holy Spirit. "Successful witnessing is taking the initiative to share Christ in the power of the Holy Spirit and leaving the results to God."1 Relying on the power of the Holy Spirit in witnessing means believing that He will lead your conversation even as you use your mental and verbal skills in presenting the gospel to others. The results are up to God. Don't get confused about whose job it is to save people! Saving people is God's responsibility; your responsibility is to present the gospel.
Be a Listener. Sharing your faith involves asking questions and listening. It is a conversation. You want to know what the people you are talking with think. So you may ask, "How do you think a person becomes a Christian?" or "What do you think it takes to get to heaven?"
Stick With Them. Being authentic and learning to listen will enhance your witness if you combine it with one very important quality: a commitment to stick with the people you witness to. Of course there will be times when you will have only a few minutes with a stranger, such as on an airplane or in a grocery store. But most witnessing will occur in the context of relationships.
Expect God to Use You. Many people in your world may get to hear about Christ because of you! As you communicate your faith in Christ to others, don't be surprised at how God is able to use you!
For a clear presentation of the gospel that you could share with others, click here.
1. A statement often made by Bill Bright, founder of Campus Crusade for Christ, International.