#11 – Explaining Jesus to Others
Hi,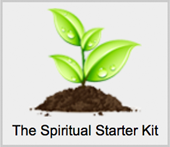 Someone once asked me:
"How do I tell someone about Jesus, without sounding like a psycho?"
I laughed for a while, because I loved how he worded that. That IS a great question, isn't it?
It's not always easy. Hard questions. Awkward moments. Right?
EveryStudent.com can really be a help here. Mention a website or connect with someone online, and everyone's good with that.
I once asked a group of people, "How many of you get stressed out while on Facebook?" They just laughed.
The Internet is comfortable. Everyone is in control of what they read, who they connect with, what friends they stay in touch with. It has become second-nature to us.
This gives us an open door. EveryStudent.com can help people in their spiritual search for God. I would like to show you how.
To my knowledge, I've not ever seen an email series quite like this one.
I'd like to call it, "Talk about God, without sounding like a psycho." But think I'll go with a shorter version: "How to Talk about God."
I honestly think that through this, you'll discover an exciting, new dimension in your relationship with God.
Many people will likely begin a relationship with Jesus, as a result of your efforts. (I see it happen all the time!)
To receive this from me, please go here to sign up:
http://www.startingwithgod.com/talk-about-god/
So glad to be able to offer this to you!


Marilyn Adamson
director of Everystudent.com
and startingwithGod.com