#6 – What Does It Mean to Trust God?
Hi,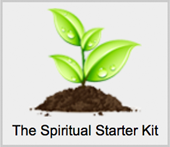 In all likelihood, you do not interact with everyone the same way.
You might do things for a demanding coach (give me 50 laps!) that you would not do for…a store clerk. What you share with a close friend, you might not reveal to your mother.
And she might appreciate that!
So now you are in a relationship with God. How do you think he wants you to relate with him?
The answer to this might surprise you. It's not, "be good…clean up your act." Or "work hard to serve him." Or even, "stop sinning."
Throughout the Bible, God tells us how he most wants us to relate to him: Trust him.
Isn't that remarkable? But it's true. He wants us to rely on him, to rest concerns and ourselves in his hands.
Proverbs 3:5 says, "Trust in the Lord with all your heart; do not depend on your own understanding."
If we are going to believe God, or trust God–what exactly does that mean?
At the end of this email, I'm going to point you to a great article that explains what faith is…and isn't.
If you would like to personally send me a message, just hit reply. I might not be able to write back. But I try to at least read everything that is sent.
Ok, this will help you understand what it means to trust God:
http://www.startingwithgod.com/knowing-god/faith
Next message will cover – If you sin, will God forgive you?


Marilyn Adamson
director of Everystudent.com
and startingwithGod.com