#7 – What If I Sin? Does God Still Forgive Me?
Hi,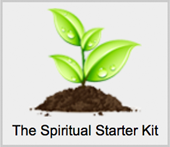 One thing that is true of you now that you have Christ in your life…you are still human.
That means, you are sometimes (often) going to do things your way, instead of God's way. That is also true of me and every other Christian who is alive.
Even if we want to please God, want to trust him, and want to behave well. We still have a great ability inside us to sin.
This article will explain what sin is. It will show you what effect it does and doesn't have on your relationship with God.
And most importantly, it will help you be sure of God's forgiveness.
http://www.startingwithgod.com/struggles/fall
One more thing. You might be thinking that you'd like some friends to hear how they can have a relationship with God. If so, here's an easy way. Message them saying:
"I found this website, http://www.everystudent.com, and the articles on it were excellent. I began to realize some things about having a relationship with God. I thought you would enjoy seeing the site also."
Again, if you have any questions or would like to talk with someone, please contact us.


Marilyn Adamson
director of Everystudent.com
and startingwithGod.com