Skip the Stress #1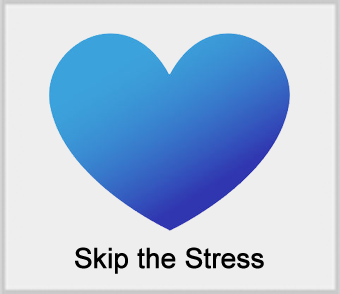 I'm so glad you asked to receive this series.
Many believers struggle with up and down feelings. One day you feel close to God. Another day God seems distant.
You wonder if you need to be more diligent. Trying harder.
No.
God gives us an entirely different (and refreshing) way to live out our relationship with him. I want you to see what Scripture says about how to trust God. How to abide in God's love.
Here's what this series of messages will cover:
what to do with all those commands you see
who is the Holy Spirit and what he does for us
how God changes our lives and frees us
what it means to live by faith
how to be honest about sin, yet remain free from guilt
For this very first one, I'd like you to click on this link, and read from there:
http://www.startingwithgod.com/struggles/expect
Talk to you again soon.
If you have any questions, we are happy to chat with you. Just email us here.
Sincerely,



Marilyn Adamson
director of Everystudent.com
and startingwithGod.com
p.s. Important: Bookmark this page right now, so you can find this series again and go through all the messages.