A Highway to God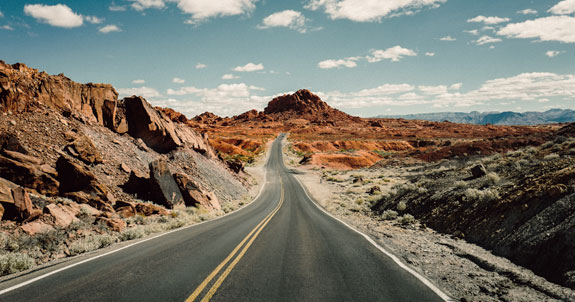 by Marilyn Adamson, director of EveryStudent.com and StartingwithGod.com
Isaiah 40:3 says, "In the wilderness prepare the way of the Lord; make straight in the desert a highway for our God."
Can we give people a highway to God? In their wilderness, where they're trying to figure out life, can we point them to a highway that could bring them to God?
"In the wilderness prepare the way of the Lord; make straight in the desert a highway for our God."
I think of EveryStudent.com as that kind of highway. A place with signs steering them through difficult questions about life and God. A highway with messages that display the heart of God, what he is offering them, leading them to the destination of knowing him.
You already do this in conversations with them! For those who might need to continue their journey, to explore further, on their own, in solitude and privacy, we can help them. They will thank you!!
"In the wilderness prepare the way of the Lord; make straight in the desert a highway for our God."