Spending a Half Day with the Lord
By Tom Virtue

For the past few years I've made it a practice, consistently for the most part, of taking a 1/2 day each month to spend with the Lord. It has turned out to be a rewarding, growing experience serving as a checkpoint in my walk with the Lord. Occasionally I've walked away with specific action points of change that I seek to implement. More often I feel refreshed and refocused spiritually and emotionally as I've had some time to read, reflect, listen, and examine.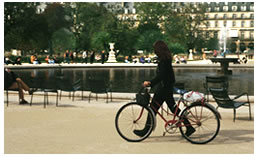 In a short amount of space I will seek to give a few of my thoughts on how to go about spending a 1/2 day, or, what the heck, maybe you would want to make it a full day to spend with God.
First, we start with God. Psalm 139 talks about the greatness of God – that He knows and is aware of everything, that He is everywhere we could go, and that God will always be there to guide us. The writer of Psalms, after considering God's greatness and care toward us, then asks God:
"Search me, O God, and know my heart;
test me and know my anxious thoughts.
See if there is any offensive way in me,
and lead me in the way everlasting." (Psalms 139:23,24)
That's a great way to start a time with God:
Be reminded and refreshed in the greatness and transcendence of God.
Be reminded that God relates and cares for you as an individual.
Seek God's examination of your heart, thoughts, and life and His guidance in your life.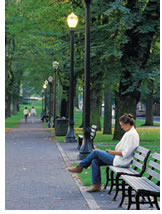 Practically, that's how I try to start out each extended time with the Lord, but of course, not always with Psalm 139. I find that any formula loses its impact on my heart after one or two times of use. But I will prepare for my times with God. I'll try to decide on a passage of scripture, an article, a chapter from a book, or maybe a collection of music to start out my half day with God.
After having a planned "start" the rest of my times are unplanned and unstructured.
Maybe I'll…
read through a whole book of the Bible (short one) and take note of some simple applications at the end.
be prompted to journal about my life, struggles, relationships and seek God's wisdom in a particular area.<.li>
take a walk and pray for some of what is on my heart currently.
review my schedule for the past month and see how God has worked in ways that I haven't noticed in the rush of doing things.
ask God to give me some specific action points in terms of focus and direction for the coming couple of weeks.
FAQs:
Where should I go?
My favorite place is a coffee place about a block and a half from the beach. It feels like I get away, I can take a walk on the beach easily, and some of the interesting people in a beach town remind me that this time with the Lord isn't totally separated from reality. Whatever God says to me or how He directs me needs to be connected to real life, not me being in the middle of a desert somewhere.
Should there be people around?
All of us are different. I concentrate better and keep more focused if there is activity around to provide stimulus. For me, loud music or loud people don't help, but continuous activity and people around help keep me focused. You may be different. Learn over a period of time how and when you can focus the best.
What if I go to sleep?
I wouldn't get too concerned. Who do you think is going to be offended? God? It may be a pretty good indication of your fatigue level and that you need a bit of rest before you can focus in on the Lord. Some of my better times with the Lord have included times of nap followed by a good insight and understanding. The Lord is with you even when you sleep, so don't get down on yourself. Thank the Lord for the good nap!
What if I choose a place and a big distraction develops?
I think God won't mind moving with you to another place where you can concentrate more. Or maybe, He wants you to pray for the people who are distracting you and gain some understanding of what peoples' lives are like without hope (assuming the distraction is being caused by annoying people).
What if I run out of things to do, read, pray about, or think about?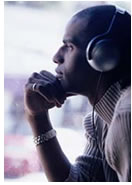 Praise works anytime, so simply turn to a place in Scripture and thank God for what Scripture tells us is true of God, example: Psalms 138 "I will bow down toward your holy temple and will praise your name for your love and your faithfulness…When I called, you answered me…though the Lord is on high, he looks upon the lowly…the Lord will fulfill his purpose for me." (verses 2, 3, 6) Or, just listen to a favorite CD and allow it to stimulate praise.
What if it takes me the whole time to quiet my heart?
Don't assume you need Ridalin. Maybe all God wanted to do in this time with Him was to get you to a place where you could be quiet before Him. Occasionally we just get overly distracted so it will be a challenge. This process becomes easier with time so allow yourself to grow at it.
I hope that something comes across loud and clear in this short article. I would hope that it's clear that this time is with God. It's more about God than it is about us. It's not about our expectations, needs, demands, or pictures of what should happen. It's about getting alone with God and letting Him work in your life. I'm surprised sometimes. Sometimes I'm a little blah. Sometimes I'm as ecstatic as an introvert gets. But one thing stands out to me. I'm better off as a follower of Christ for having built in these times in my schedule. I highly recommend the discipline of marking off time that is sacred to be spent with the living God no matter how long your "to do" list is, or what demands are crowding in on you!