How Forgiven Am I?
How can I know that I really am forgiven by God?
To be certain of God's forgiveness, you need to understand Jesus' death on the cross.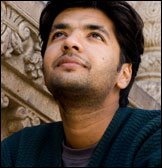 Colossians 1 tells us that by Jesus "all things were created, in heaven and on earth, visible and invisible…all things were created through him and for him." "He is the image of the invisible God…in him all the fullness of God was pleased to dwell, and through him to reconcile to himself all things…And you, who once were alienated and hostile in mind, doing evil deeds, he has now reconciled in his body of flesh by his death, in order to present you holy and blameless and above reproach before him…"
When Jesus died on the cross, did he know about your sins?
Do you think he knew you? Knew what you would do, knew what you have yet to do in your life that will be wrong in his eyes? Yes, of course. He created you. Knows you intimately. He knows your past, your present, your future.
He who created the world, was aware of your sin when he suffered and hung on the cross. Your sin also inflicted the blows of the whip on his back. Your sin also weighed him down against those nails. Did he take the punishment you deserve and pay it on your behalf? Yes.
Was this fair? No. Is it true? Yes.
We do not earn our forgiveness. We do not pay for our own forgiveness. Do you believe Jesus died on the cross for your sins? Then they have been paid for. If you feel you also need to pay for them, you are denying Jesus' death on the cross for you. You are saying his suffering and death was not enough. He accomplished nothing. If you think this way, you are making yourself to be the Savior, instead of Jesus.
Jesus does not want your suffering. He wants your faith in him. Rather than feeling you have to mimic the cross, you are instead, to take advantage of it…to believe what Jesus did for you, and thank him for it!
Do you want to be right before God? Then accept the righteousness that Jesus gained for you.
The New Living Translation says it most clearly – from Romans 3:23-26:
"For everyone has sinned; we all fall short of God's glorious standard. Yet God, in his grace, freely makes us right in his sight. He did this through Christ Jesus when he freed us from the penalty of our sins. For God presented Jesus as a sacrifice for sin. People are made right with God when they believe that Jesus sacrificed his life, shedding his blood…[God] did this to demonstrate his righteousness…he makes sinners right in his sight when they believe in Jesus."
Remember John the Baptist announcing to the crowd regarding Jesus: "Behold the lamb of God who takes away the sins of the world?"
Once you put your faith in Jesus, as your Savior, inviting him into your life to lead you, to work in your life in whatever way he wants to, at that moment, you gain a relationship with him that includes: his forgiveness, a relationship with him that lasts eternally, his righteousness given to you.
Because Jesus died for your sins, and you believe him, you have his forgiveness.
Romans 5:1 – "Therefore, since we have been justified by faith, we have peace with God through our Lord Jesus Christ." This does not change. This is not cancelled when you sin. Jesus knew about ALL of your sins when he died on the cross.
Ephesians 1:7 – "In him we have redemption through his blood, the forgiveness of sins, in accordance with the riches of God's grace."
Ps 103:12 "As far as the east is from the west, so far has he removed our transgressions from us."
1John 2:1,2 "My dear children, I write this to you so that you will not sin. But if anybody does sin, we have one who speaks to the Father in our defense–Jesus Christ, the Righteous One. He is the atoning sacrifice for our sins, and not only for ours but also for the sins of the whole world."
"All this is from God, who through Christ reconciled us to himself…in Christ God was reconciling the world to himself, not counting their trespasses against them…For our sake he made him to be sin who knew no sin, so that in him we might become the righteousness of God." 2 Cor 5:18,19,21
Isaiah 43:25 "I, even I, am he who blots out your transgressions, for my own sake, and remembers your sins no more." Sins are no longer "kept on file", record is blotted out, destroyed. God cannot "forget" like in human error, but He chooses to "not remember."
"There is therefore now no condemnation for those who are in Christ Jesus." Rom 8:1
"…since we are justified by faith, we have peace with God through our Lord Jesus Christ." Rom 5:1
To receive God's forgiveness, you first must know and believe what Jesus has done for you. Please see Beyond Blind Faith.