Preparing for Hard Times
by Steven L. Pogue

The Bible places great importance on your mind. "You were taught," the apostle Paul told his Christian friends, "to be made new in the attitude of your minds" (Ephesians 4:22,23). "Do not conform any longer to the pattern of this world, but be transformed by the renewing of your mind…" he wrote another church (Romans 12:2).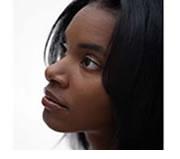 You want to serve Christ. But it's hard sometimes when your life—especially your thought life—isn't consistent with Christianity. You can't watch TV, drive to work tomorrow or sit through lunch with co-workers without being bombarded with messages that contradict or ridicule your faith. Your mind can be taken hostage by those thoughts.
The Bible also talks about your desires and will, referring to them as your heart. The greatest commandment is to love the Lord with all your heart. Where your heart is, there your treasure is, Jesus explained. Paul wrote, "…set your hearts on things above…not on earthly things" (Colossians 3:1,2).
Yet you may find yourself echoing the words of the prophet Jeremiah: "The heart is deceitful above all things and beyond cure. Who can understand it?" (Jeremiah 17:9).
God has given you a means of purifying your mind and of changing your heart. He has given you the Bible. Its effect in your life is increased when you memorize it.
Jesus was tempted by Satan after fasting in the desert for forty days. Jesus rebuked Satan each time He was tempted by quoting from the book of Deuteronomy. He said, "It is written: 'Man does not live on bread alone, but on every word that comes from the mouth of God'" (Matthew 4:4).
Two verses I've memorized have been an island of spiritual refuge when I have faced temptation: "How can a young man keep his way pure? By living according to your word…I have hidden your word in my heart that I might not sin against you" (Psalm 119:9,11). I can't qualify as a young man anymore, but I sure can identify with his desire to stay pure. Jesus prayed for His disciples: "Make them pure and holy through teaching them your words of truth" (John 17:17). By memorizing Scriptures you transform your thinking and focus on the right things in the midst of temptation."
Bible memorization. You may envision a squinty-eyed scholar hidden in the recesses of a seminary, or a child reciting verses learned by rote. Put aside these ideas. Scripture memory is vital to your spiritual growth. But it may sound beyond reach—you're too busy or tool old for much memorization of anything. Or are you?
Psychologist Tim LaHaye explains that our apprehension about memorization is not so much from a mental block as it is with an ambition block: "If I were to ask for your address or phone number, you would have no trouble recalling it. Anyone that can do that can memorize Bible verses. Very honestly, memorization involves hard work but it pays greater dividends to your spiritual life than any other known method of Bible study."1
Psalm 1 describes the person who memorizes God's Word and then thinks about it often (meditates upon it):
"Oh, the joys of those who do not follow evil men's advice, who do not hang around with sinners, scoffing at the things of God: But they delight in doing everything God wants them to, and day and night are always meditating on his laws and thinking about ways to follow him more closely" (Psalm 1:1,2).
When you care enough about knowing God's Word to memorize it, it becomes a part of your thoughts. You find yourself suddenly remembering it throughout the day. If you awaken at night full of anger or fear, you can choose to mentally review verses in God's Word that deal with those emotions.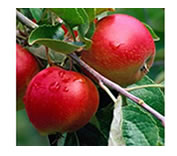 The psalmist explains the result in a person's life because of such meditation: "They are like trees along a river bank bearing luscious fruit each season without fail. Their leaves shall never wither, and all they do shall prosper" (Psalm 1:3). Those who meditate upon God's Word keep going when the going gets tough. They don't wilt under pressure. They are consistent.
Jesus exemplified that consistency in His life. We can't claim to live exactly as the sinless, incarnate God did, but we can value what He valued. Pick up any of the Gospels and begin reading about Jesus. He is often quoting Scripture—from memory! Nearly 10 percent of the words of Jesus in the Gospels are quotations from the Old Testament. By having Scripture memorized, Jesus could use the right Scripture for the need of the moment, like a craftsman who instinctively reaches for the right tool. The same can occur in your life.
Romans 12:2 says, "Do not conform any longer to the pattern of this world, but be transformed by the renewing of your mind. Then you will be able to test and approve what God's will is—his good, pleasing and perfect will." Memorizing Scripture and then consciously thinking about it gives you a grid with which to evaluate all the messages you receive from advertising, friends at work, your family…everything you are exposed to. Instead of remaining conformed to the world, you are transformed as God's Word renews your mind.
Let's get started. Look at your watch (or your computer clock) and note the time. What follows will require some effort, but you will be surprised by how little time it actually takes to memorize a verse or two letter perfect. (Even those who have memorized thousands of verses began by memorizing one verse at a time.) Let's try Philippians 4:6,7:
"Do not be anxious about anything, but in everything, by prayer and petition, with thanksgiving, present your requests to God. And the peace of God, which transcends all understanding, will guard your hearts and your minds in Christ Jesus."
Memorization begins first with familiarization. Read the verses aloud several times. This involves your mind in three ways: seeing, speaking and hearing. Next, copy the verses down on a 3×5 card or a large self-stick note. By writing the verses on a note card you will have a handy reminder to place on the refrigerator or the bathroom mirror.
Now try quoting the verses from memory. Don't feel bad if you have to stop and look at your card for help. Just keep going phrase by phrase. Once you feel like you have the verses memorized, write the verses out from memory.
Finished? Look at the clock again. You are thirty-nine words—two verses—closer to being a consistent memorizer.
Here is a suggested list of verses to help you get started with your Scripture memorization:
1 Corinthians 10:13
1 John 1:9
1 John 5:11-13
Romans 3:23
John 1:12
Romans 5:8
Ephesians 2:8,9
Galatians 2:20
Philippians 4:13
Romans 12:1,2
Romans 8:28
John 16:33
Ephesians 6:10,11
1 Peter 5:7
Acts 1:8
(1) Tim LaHaye, How to Study the Bible for Yourself (Irvine, CA: Harvest House, 1976), p. 128.